The imaginary adventure> Real and imaginary fossils
Step 1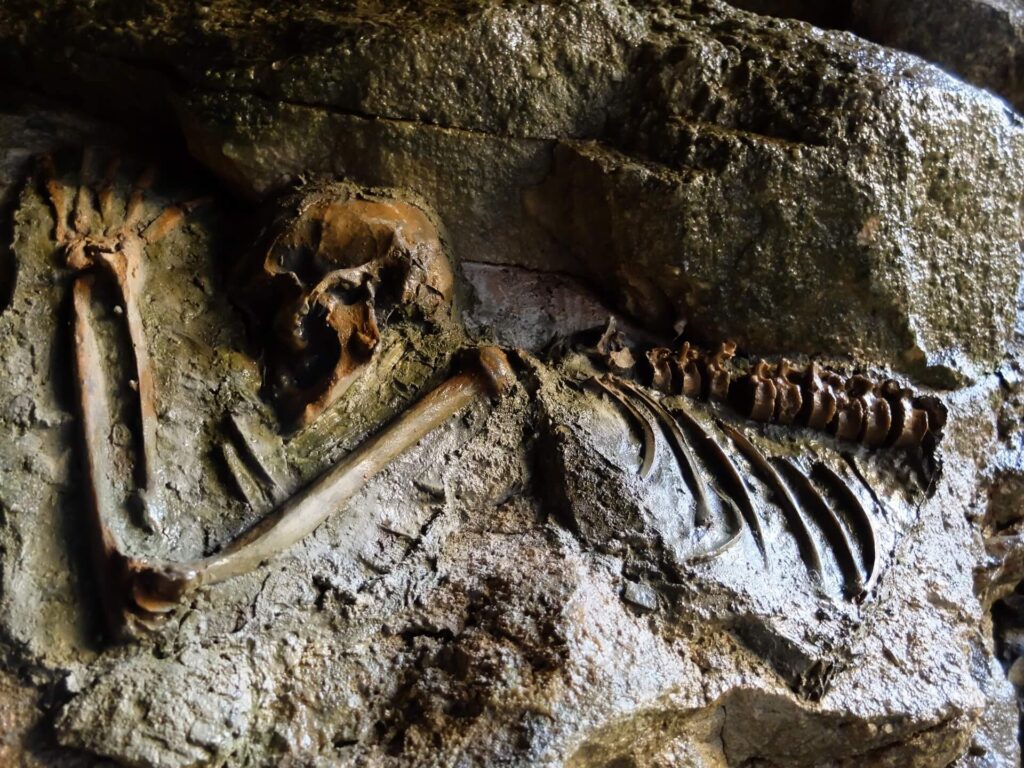 alt_route Hydropithecus room at the Gassendi Museum
access_time 2h - €
The Hydropithecus room tells us that at the beginning of the 50s, the geologist and Jesuit priest Jean Fontana, originally from Haute-Provence, found petrified skeletons, called Hydropithecus. Their morphology is reminiscent of legendary sirens and this discovery upsets the theory of Evolution!
Are Hydropithecus Real?
In fact, the Hydropithecus are part of an invention developed by the Spanish artist Joan Fontcuberta. In his work entitled Les Hydropithèques, he uses the codes specific to scientific research, the sites of fossil deposits as well as objects collected to be found at the Gassendi museum. These are all false proofs of the authenticity of his approach!
Initiated in Digne in the 2000s, this artistic project found extensions in Annecy and Salamanca.
https://www.musee-gassendi.org/fr/accueil/art-contemporain-nature-pays-dignois/les-oeuvres/les-hydropitheques-joan-fontcuberta/
Find out more
Joan Fontcuberta
Contemporary Catalan artist, Joan Fontcuberta knew during his youth the Franco dictatorship, and, with it, the censorship and falsification of information.
A graduate in information science, theoretician, critic, historian and professor, in his work he questions all forms of so-called truth.
His work, based on the possibilities offered by the photographic image and its handling capacities, leads us into a reality that is both plausible and unusual.
All of its Hydropithecus:
1. Promenade museum, St Benoit waterfall, Digne-les-Bains
2. Suspension bridge, La Robine-sur-Galabre
3. Pas de Lintron cave, route de Barles
4. Track between St-Pierre de Beaujeu and Vière, bar of aspens
5. Climbing site, Prads-Haute-Bléone