The material and landscape adventure> The treasures of the caves
Day 1: In the heart of Mondovi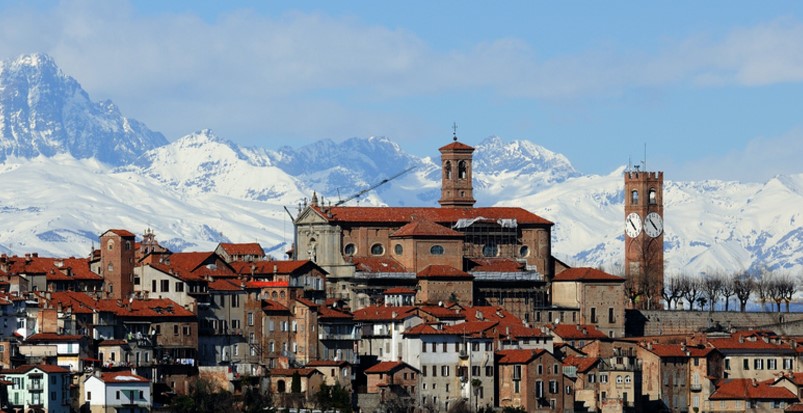 Mondovi is one of the "seven sisters" of the province of Cuneo (Piedmont), along with Cueno (the city), Bra, Alba, Savigliano, Fossano and Saluzzo. This city has a very rich history dating back to the 12th century.
Nestled between plains and hills, Mondovi has an urban structure divided into districts and conceals many places of worship which attest to the different influences that constitute its history. In particular, one can observe many sundials and elegant buildings.
The Italian town of Mondovi lies between mountains and plains. On one side the city overlooks the plain which is crossed by the river Po which leaves from Turin; on the other, it is located on a hill which marks the border of the "Langhe", the land of truffles and wines.
https://comune.mondovi.cn.it/uffici/249644/turismo
Find out more
Mondovi history
Founded in 1198, it joined the clerical fold in 1388 and became known as Mons Regali. After many changes of owner, the autonomy of the city is definitively placed under the authority of the House of Savoy-Achaia from 1396. The expansion of the city is slowed down in 1680, following the establishment of the salt tax by the kings of Savoy, until 1698, at the end of the salt war.
The 16th century is marked by the action of the architect Francesco Gallo who enriches the city with his Baroque works. The economic and commercial revival continued until the 19th century, with a boom in agricultural, artisanal, industrial and ceramic production activities, as evidenced by the current Ceramics Museum at Palazzo Fauzone.
In Mondovi, many other places of worship sit alongside architectural monuments. The Carassone district notably preserves some traces of its medieval past. From the Jewish community, present from the 16th century until the middle of the 20th century, remain the splendid 18th century synagogue and the Mondovi-Breo cemetery.